19 tags
Anime Update - Zero no Tsukaima F
This anime was a treat. This "series" was one of the most emotionally filled anime I have ever watched. I am so glad I found this series. It goes in my top 5 anime ever watched, if not my most favorite. This series focuses on the relationship between Saito and all the other girls. It also finds a way to bring in some great action. Enemies are defeated, new ones arise to fill the void....
24 tags
Anime Update - Zero no Tsukaima: Princesse no...
This is the third "series" of The Familiar of Zero anime. This time the focus is more on the existence of void and nature magic. Elves are introduced for the first time in this series. Saito becomes a Chevalier of Tristain, granting him the title of noble. The love triangle grows as more characters start to like Saito more than just a friend. Louise gets mad at Saito for things he has...
23 tags
Anime Update - Zero no Tsukaima: Futatsuki no...
This is the second "series" of The Familiar of Zero anime I reviewed last time. This focuses more on the war between Tristain and Albion. Saito and Louise start off in a more civil relationship, but it turns hostile rather quickly. As the war goes on people die and a few characters from the first make their last appearance. Emotions run high throughout the anime. I must say, it takes a...
16 tags
Anime Update - The Familiar of Zero
In my research of this anime, I have come to learn that it is the first of four series based on the story. I will watch the other series and post updates as I finish those as well. This first "series" follows Saito, a familiar summoned by Louise. Louise is terrible at performing magic. As time goes on Saito finds many things unbearable in his new home. The concept of noble and peasant...
11 tags
Updates...
My wireless router broke making watching anime and updating tumblr rather difficult. I have taken to leeching off the neighbor's wifi. The router should be replaced within a week or two with some luck. Updates to this blog will become more problematic with me getting a job this summer. Please be patient as the updates become more sporadic over the next couple of months. I am currently...
12 tags
Anime Update - B Gata H Kei
For part of yesterday and most of today, I have been watching an anime called B Gata H Kei. It is about a girl named Yamada trying to lose her virginity so she can have sex with 100 guys. She runs into Kosuda in a bookstore, who just happens to be a virgin as well, and decides that he will be the one to break her "seal" and send her down the path toward her goal. However, she has no...
11 tags
Summertime!
I am out of college for summer break. A job has been secured for me and I should start in the next few days. Since I'm home, I have started watching anime more seriously again. I have found an awesome anime called Nyan Koi. It is about a boy who is allergic to cats. He angers a cat spirit and must grant the requests of 100 cats or turn into one himself. However, the anime itself mostly...
Twisted Theory →
Twisted Theory is a web comic about random things. This is a second tumblr I started to share the randomness running about in my head.
4 tags
Almost Done...
This year of college is almost complete. I have made some friends, found a new hobby, and learned some of what I was supposed to. I am looking forward to things being over, but I'm sure I'll miss the friends I've made.
Um...What?
Pretty sure I've only been up for 12 hours. not sure where the day went… I have a shit ton of stuff to do tomorrow. Fuck!
Stress and Stuff
One of my friends was having a bad day. Things got worse when two other friends got in a disagreement about a game. They eventually got things taken care of. I am hoping things are better tomorrow.
Magic Challenge
Apparently someone in Tim's pod (college room thing) wants to challenge Matt and I to a 2 on 1 match. I'm pretty sure we will win.
Magic the Gathering
I recently decided to check into the card game Magic the Gathering. I now really like it. I learned that I am a black mana user. I made what I am calling a murder deck. However, my friend made a green/white deck. He always beats me. His girlfriend is starting to get into it. I am the only one in my current group of friends that has them though.
Well, shit...
I know I said I was going to try to keep this blog going, but apparently I can't do anything I set out to do.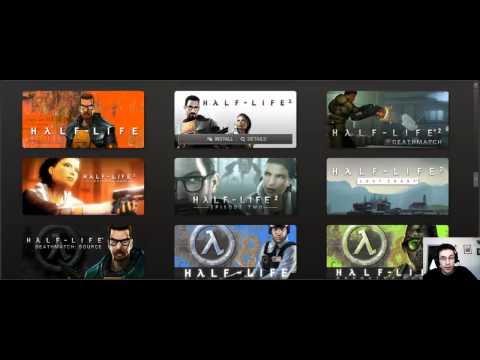 Assassin's Creed
Steam recently had a sale where all the Assassin's Creed games and the Downloadable Content for all of them were $45 or something. I bought them without delay. They are great games. I have only played part of the first one and the last one. I think I may have done something wrong in the first one though. I have noticed a lot of glitches. Icons for tasks are not on the map anymore. I may need...
College is Coming...
I went to my step-cousin's graduation today, well, yesterday. It was very nice and the reception had good cake. Tomorrow, well, today, I go to my college orientation at Central Community College in Hastings. I will meet my room mate or room mates and find ways to contact each other. I already have the laptop and games ready for college. It is getting used to studying and making new friends...
Graduation and the Days After
I have now graduated from high school, yes the diploma was signed, and am ready to get on with the rest of my life. This summer I will be playing games and writing reviews. They will be on my review blog http://vgotm.blogspot.com/ . I will also be making YouTube videos. You know, have to make money somehow. In a few days, I will have college orientation at Central Community College in Hastings,...
Pre-Graduation
So it is two days before graduation and my only visiting family member has arrived. I thought sleeping in the other room was going to be horrible. However, it should be a comfortable thing to do. The only thing I have to worry about is something falling on me while I sleep. I can play all the games I want from the comfort of my air-bed. I just need to get some sleep before the big day. My...
Locks of Love
I have been growing my hair our for four years now. Before the beginning of my freshman year, I broke my hip. After I got back home, my mom had my hair cut really short. When I started school, people had heard something happened. However, no one knew what really happened. People were asking me if I had leukemia or cancer. I didn't, but that gave me a really good idea. I decided at that...
The End...
Tomorrow marks my last day of official school. Of course, I have to come in and practice walking down the rows for graduation. I will be free though. I also receive my laptop from work. It is my graduation present from them. Maybe I can even get a part time job there. We will see. UberScorpion will be coming over after school and physical therapy to play Realm of the Mad God. I will also show him...
End of a Lifetime
I am coming close to the end of my high school career. In just a few days, I will no longer have to attend classes. In about a week after that, I will walk across the stage and receive my diploma, Everyone in my class is so excited to be rid of the school, but I think I will miss it. Especially my Media Production class! Over the years we have turned out some pretty good shows. I am glad there is...
Speed Project
I have less than 36 hours to put together a PowerPoint project about homelessness in America. I only have a title slide done. I may have to find another way to convey the information that I have. Either way, I will get it done. If I don't, I fear that it might cost my graduation. If there are any high schoolers, or even younger than that, do not procrastinate. It will not help you. I got a...
Attack of the Moths!
"Miller Moths" have invaded our house. I try to catch them and put them outside, but my stepdad kills them and flushes them. I am going to let one stay here in my room and hopefully catch it tomorrow. Perhaps I can shoo it out of my room so I can sleep without moths falling on my head. It seems to be settling in though, so I might just let it stay… Until next time, Peace Out!
Relief & Other News
I presented my Supreme Court Case. I feel like I didn't do so well, but I should still graduate from high school. The podcast is being exported as I type this. It has been over a week since we recorded it. I got a portable DVD player as a graduation gift. I also pre-ordered Prototype 2, and got a free copy of Prototype. I should be able to play it when I get my new laptop Tuesday. It may...
Finally relaxed...
I have my court case done and ready to present on Thursday. My final choral concert is done and went well. I am back to doing things that I want. Things are looking up. My new laptop, which I should receive next Tuesday, will be able to play Portal 2. That means I can finish up the article I am writing on it. This new laptop will allow me to to reviews and gameplays on most, if not all, the games...
Relief and Other Plans
I managed to get my presentation completely done with two days left to present. I may have to botch the picture and just release the podcast anyway. I am getting back into the game review business. The next one will be about Portal 2. I will of course have to play it, but since I am getting a new laptop, I should be able to accomplish that task. So stay tuned for that. Others should be coming....
Stress Relief...Kinda
In just one short day, I have finished most of my Government project. I find that listening to dubstep helps me to focus on what needs to be done. Facebook is still having issues, so no podcast uploaded yet. I will check again tomorrow and try to have it up by Wednesday. Don't count on anything though. The next few days will decide if I pass Government, and in turn, graduate from high...
Stress and News
I have a big project due in Government class and I am really stressed about it. I also have the podcast to record and put together. This project and others have kept me from doing the podcast in the last few weeks. This will change after May 13th. Things should get easier after that. I now have someone to schedule the recording of the podcast. Her name is Amy and although she is moving back to...
Troubles with tumblr...
I am unable to customize the theme of my blog here because I clhavent verified. It is very difficult to verify if tumblr won't send the verify link. I know they have to right email address because you use that same email to login with. I hope they get that fixed soon…
In a few weeks time...
I have started the podcast now. Two episodes have been released and they seem to be fun for all involved. Many people have asked about the podcast and some even want to be on it as guests. UberScorpion had surgery on his knee to fix is ACL. That seemed to have gone well. See you soon!
When Time is Both Fast and Slow...
It took forever to convert l, then import, my video into iMovie. Setup was a breeze though. Shooting was a little slow, but I messed up a few times. Already have a guest for the podcast. I might record that tomorrow. Gonna see if I can get one more guest. Usually when we are all together we start on rants. Should be good!
Nothing To Do...
Today was the day when nothing had to be done right away. So, of course, it wasn't! At work all we did was play Realm of the Mad God. Media Class was just editing and more games (offline of course). Government consisted of study and Minecraft. I taught a song in guitar class today (Clock Town - Majora's Mask). That went well. See you all tomorrow!
Vlogs Replaced by Podcasts?
Yep, I have one vlog on my channel, but I can't seem to get another one together. So, I am replacing the vlogs with podcasts. I will not be appearing in the podcast. I will voice-over pictures and video I shoot. Others may be guests in discussions and may also submit content. You will see the name when the first podcast is released next week. Stay tuned!
Bloody, Grouchy Wednesday
Today wasn't a very great day. I had bloody noses throughout. Everyone was either grouchy or just plain tired (me). One of the only upsides was playing Realm of the Mad God at work today. Before you say anything, my boss knew, he was in the same realm… I got done with my stories for Media Production class, so that's a plus! I also just realized I have some homework to do. Guess...
5 tags
Welcome!
Every other blog I have started has died a miserable death. Just warning all my readers right off the bat. I hope this one will not follow in their footsteps… SG7